---
When your car has suffered damage to the alloys, the aesthetic impact can be frustrating. Instead of letting the damage put you off driving or get worse, though, contact Manchester smart repairs today. Our team can quickly solve the problem for you, using our ability in mobile alloy wheel repair in Manchester. We can quickly correct the damage and get your wheel in perfect working order again, ready to be back on ASAP.
And best of all? We do not even need you to come to our garage. We are a mobile alloy wheel repair service, so we will come to you and solve the problem there and then. With our help, you can get the corrections that you need without any uncertainty irritation or discomfort otherwise.
Professional mobile alloy wheel repair in Manchester
Getting that alloy repaired is very important. When the damage is mostly superficial, leaving it there could see the damage get worse. Instead of letting that happen, let us solve the problem for you. A comprehensive repair job can be put in place, and we can lift the damage and leave you with outstanding looking alloys once again.
For those who like their car to look good, damaged alloys can be a huge frustration. Instead of letting the problem get to you, though, we can solve the issue in a timely and professional manner. We will get the alloy taken off, we will repair the damage done and get it all put together again in no time at all. Then, you can know that you are left with strong, sturdy, and stable alloy wheels for any purpose that you might need them for.
Keep your wheels in perfect condition moving forward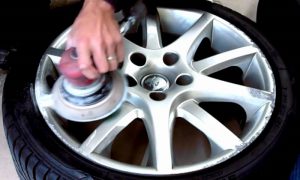 Had a bump when you are on the way home from work? Then do not let the problem get worse. The next bump could be much harder to correct. Instead, let us come down and look at it for you. We can often arrange a rapid correction that would see the damage removed in a short and simple space of time.
The end results? A tremendously easy going and simplistic wheel replacement. Your wheels are not going to become any better by leaving the damage as it is. Instead, let us come in and solve the problem with a reliable and easy to use solution. We know where the damage is likely to be most concentrated and will get in there to solve the damage nice and quickly with our specialist products.
Do not let the problem get any worse, as any time wasted will see the potential for more alloy wheel damage. Let us instead get the alloy off, repair it and get your wheel back on in a short space of time. Then, you can get your car back out on the street and looking its very best.
There is no real benefit from leaving your car in a position where it become more damaged. Keep it protected from aesthetic damage and potential long-term wheel damage with our mobile alloy wheel repair service in Manchester.