---
Mobile Scratch Repair Manchester
When you have a car, the last thing that you want to do is ignore aesthetic damage. While it might just be a scratch today, in a short period of time it could be much worse. With any kind of body damage to your car, you should look to use our mobile scratch repair service in Manchester. Now, instead of risking the damage becoming excessive and leaving you with a lot of work to be done later, we can stop the scratch from getting any worse.
For many people in the Manchester area, we've helped to keep their car in fine condition. This can solve problems with a scratch that can quickly snowball into something much worse. Before long, you could have problems with keeping the scratch damage from escalating, thus ruining the value of that particular part of the car. This leads to more expensive repairs, and more work being needed.
Instead of letting the problem escalate to this standard, just give us a call. We'll be happy to come out and take a look at the car. Then, we can help you to evaluate what the best solution might be with regards to handling the damage.
I don't have time to get my car repaired for a scratch: what can I do?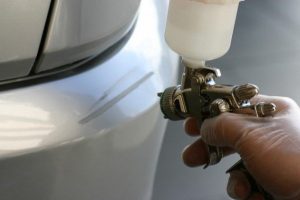 Don't worry – we will come to you instead. Our mobile scratch repair in Manchester means that we'll bring all of the tools needed for the job right to you. No need to travel or to take risk with making the problem worse. Just let us know where you are based, and we can come on down and correct the problem as soon as is possible. If we do that, then you are much more likely to end up with a solution that keeps it in fine working order for as long as is possible.
It's one of the main reasons why we recommend that you take the time to solve the problem now. If you leave the damage to escalate, then it is only going to worsen and ruin the look of your car. Instead of having to book time off work to get more serious work done, let us come to you whenever you are free. We can then take a look at the damage and provide a clear quote for mobile scratch repair in Manchester.
By solving the problem soon, we can make sure that you have nothing to worry about whatsoever. This removes much of the aesthetic damage done and will ensure that you are left with a scratch repair service that gets the job done. Now, that eyesore of a scratch can be dealt with, and you can be left with a vehicle that looks perfectly ready to be driven again.
Whether it is to help you protect the value in a sale or to keep the car in good condition, let us help. Contact us today and we can give you help with getting the right mobile scratch repair service in Manchester.