---
Stone Chip Repairs Manchester
Your car is your pride and joy, and you'll do everything you can to keep it in top condition. The problem is that a simple piece of gravel or stone is kicked up by your tyres, and that causes damage to the body work. It's frustrating, but it doesn't have to be a problem.
If you've got stone chip damage to your car, we can help you put it right quickly. Here's what we can do to help, and get your car bodywork in perfect condition again.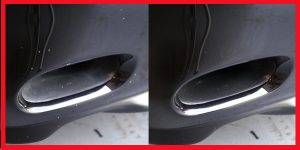 On the face of it, stone chip damage isn't all that problematic. It may be just a tiny chip in your paintwork, and some feel that it can be left alone. If you're proud of your car though, you don't want to leave that damage there. It detracts from the look of the car, and that's not what you want.
More importantly, that tiny damage can spread over time. It's so easy for chip damage to lead to rust and corrosion over time. The longer they're left, the worse the damage can be. As such, it's always better to get it sorted as soon as you spot it.
How Is Stone Chip Damage Repaired?
 These days, it's so fast and easy to get stone chip repairs done. When we handle repairs for you, we use top quality products that will match your car's paint work flawlessly.
In the past, you'd have to have a full section of the car resprayed in order to fix the damage and ensure the new paint matches the existing body work. Now, though, stone chip repairs are a lot more nuanced. the area is simply touched up with the appropriate products for your car. Once it's done, you won't even be able to see where the damage was.
The Cost Of Stone Chip Repair
One reason some people put off getting stone chip repairs on their car is because they think it'll be pricey. The fact is, it's anything but. Stone chip repairs are more affordable than ever before, so you don't need to be put off getting them done.
You'll see that stone chip repairs are usually half the price of getting respray work done on your car, so it's so much more affordable. The exact price will always depend on what you need to be done, and how much work there is. When you get a quote from us, you will see how affordable it can be.
Plus, remember that paying for stone chip repairs now is always going to be way more affordable than paying for rust and corrosion repair in the future.
Why Choose Us For Stone chip Repairs?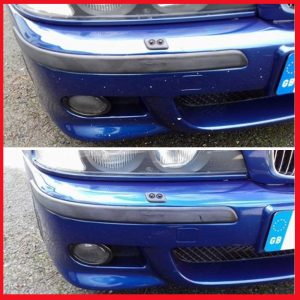 You know how important stone chip repairs are now, so why should you choose Manchester Smart Repairs to handle the work for you?
Firstly, we are a mobile repair service, which makes getting the work done so much easier for you. No matter where you are, we can come out to you and repair the chip damage. No more having to go to a body shop to get the work done, you can just call us out and we'll come to you. You can call us to your home, work place, or wherever you are, and have the work done while you're getting on with everything else on your to do list.
Plus, we are one of the most experienced repair services in Manchester. With years of experience working on car body work, you know that we can do an excellent job on your car. Once we're done, you'll never know there had been damage at all.
Finally, we're fairly priced, so you don't have to worry about overpaying for the work done. We'll always quote you before carrying out work, and if you shop around you'll see we give you some of the best pricing in Manchester.
Stone chip damage is unavoidable, but you can get repairs done easily. No matter where you are, call Manchester Smart Repairs and we'll come to fix that chip damage for you. We're expert, fairly priced, and able to meet you where you are. Call today and we can get your car looking as good as new again.